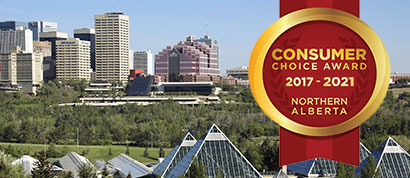 Locally Owned & Operated
Mover Guys is a locally owned and operated moving company in Edmonton. We pride ourselves on being amongst the most professional and experienced movers. We're honoured to be the recipient of the prestigious Consumer Choice Award for the best moving company in Edmonton and Northern Alberta for 2017 through 2021.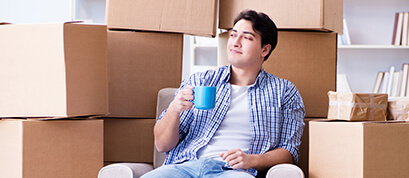 Stress-Free Services
Our team of movers offers comprehensive services for your easiest move yet. Sit back and relax as our Edmonton movers handle your commercial or residential move in a smooth and stress-free process. Our moving services cover anything from deliveries, packing and junk removal, to furniture disassembly and assembly– all at affordable costs!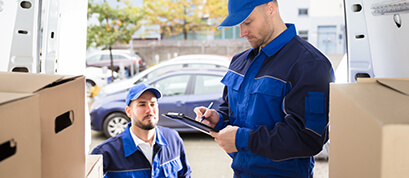 Knowledgeable Team
We know moving can be stressful. Let us take some of that burden off your shoulders; we've handled every type of move, and we know the in's and out's of the moving process. From preparing your move to transport to unpacking, you can be sure that we will be with you every step of the way. Our movers are here to make your move as simple as possible. 
Professional Edmonton Movers
An Edmonton Moving
Company that Cares
We know moving can feel overwhelming. There's so much to be done! The months of preparation are filled with anticipation, in addition to being a bit displacing.
As a family-owned, professional moving company in Edmonton, let us tell you, we understand these struggles. Our goal is to offer you quality services at reasonable prices, to make this wild time more manageable. We are fast and efficient, but most importantly, we're safe and dependable. No matter the weather or road conditions, our movers in Edmonton are well-equipped to handle your safest move yet.
Your best move is our highest priority!
Let Us Guide You Through A Safe & Smooth Pandemic Move
The Coronavirus pandemic continues to be an evolving situation.
We are taking extra precautions to make sure your next residential or commercial move will be as safe as it is easy. Our movers wear personal protective equipment while on the job, and face-to-face conversations have been substituted with phone calls, emails, or text messages whenever possible.
As your moving company, we value your safety and comfort, so just tell us what you want to be moved and we will take care of it — no need to wait around! We have provided each of our home moving company employees with disinfectant to wipe down their trucks every morning before driving, and have directed individuals to wash their hands on their breaks, and after lunch. Finally, employees have been instructed to make no physical contact with other employees or customers.
As one of Edmonton's top home moving companies, we adhere to the highest standard of customer service. This includes keeping our clients out of harm's way in the face of Covid-19. If you choose to move homes or operations during this unprecedented time, the last thing you need to worry about is dealing with the logistics on your own, or the cleanliness of your home movers.
We understand that this is an unfamiliar situation, so if you have any questions at all, please contact The Mover Guys.
Knowledgable Edmonton Moving Professionals
If you have a move coming up and are looking for movers who know Edmonton like the back of their hand, The Mover Guys are the company for you! Save time, money, and stress by hiring a team of movers from an Edmonton-based company that can confidently handle either your residential or commercial moves. Our crews know the neighbourhoods, the roads, the freeways, and the quickest ways to effectively move your belongings safely and efficiently. Regardless of whether we're dealing with Edmonton's infamous unpredictable weather or traffic conditions, we're experts at navigating the champion city.
Take the stress and worry out of your office or home move by calling our experienced movers. We offer furniture disassembly, reassembly, packing, and unpacking services so you can rest assured that all of your valuables arrive at your new home or office, safe and sound. We also provide packing, unloading, and loading services.
Local Moving
There's no need to do it all yourself! Let our professional movers handle your next local move. We can disassemble and reassemble furniture, pack, store, deliver, and unpack your things. Even if you're just moving down the street, no job is too big or too small and no move is too close or too far. Regardless of the distance, moving takes a huge commitment of time, effort, and energy. Let us handle the details, so you're freed up to enjoy the process. Our residential moving services are always affordably priced.
Long-distance Moves
The Mover Guys are here to help with a variety of moving services, whether you're moving across the province or across the country. We ensure that our professional movers will take the stress out of your long-distance move. We've developed the same professional techniques for our long-distance moving services that we've built our local moving business on; our outstanding customer service and dedication to a job well done.
Commercial Moving Services
Whether you're planning an office or an industrial move, our Edmonton movers have the experience to get the job done right. If you're a busy business owner, you have enough on your plate. We have the experience and knowledge to make sure that everything goes properly for your commercial move. We understand that your items are important to your business, and we go the extra mile to make sure your equipment, tools, and furniture is packed, delivered, and unpacked safely. Hiring professional Edmonton movers is an investment well worth making.
Moving Supplies
Whether The Mover Guys are helping you move, or you're doing it yourself, we always recommend that you use the proper moving materials. Our moving company provides a wide range of 'do it yourself' packing supplies including mattress covers, bubble wrap, packing paper and tape, and different sized boxes. We buy back what boxes you don't use, at the same price you paid, and we'll even buy back your used boxes at a reduced rate.
Packing Services
Packing can be tedious and time-consuming if done incorrectly. Thankfully, there are options available to make packing and unpacking a breeze. The Mover Guys have years of experience—we're professional movers in Edmonton with a knack for efficient packing. We can organize and pack your home on the day of the move, or beforehand. Not only that, but we can even unpack it for you at your new home!
If you need movers who know the city, and can confidently handle your residential or office move, we're your Mover Guys! We're equipped to handle Edmonton's unpredictable weather and traffic conditions, and we're experts at navigating the city.
Frequently Asked Questions
Do I need to be home when the moving crew arrives?
Although The Mover Guys offer all moving services, we will require that you be home when the movers arrive or make arrangements with someone to attend as your representative. You can assist your movers by making sure you know where they can park, how to access your property, and if there are any limitations on parking or moving hours.
What precautions do your professional movers take in light of COVID-19?
To prevent the spread of COVID-19 and ensure your move goes smoothly and safely, The Mover Guys have implemented many additional precautions. Our movers now wear gloves and masks and conversations that can be done by phone calls, emails, or text messages have replaced face-to-face communication. Furthermore, we have provided each of our moving company employees with disinfectant to wipe down their trucks every morning before driving.
What is the best way to organize my items for the moving crew?
There are a huge number of details to organize before you move. Before the movers show up, try to make final packing decisions and start by packing items you don't use often. Make sure you arrange transportation for your pets and plans and secure all valuables so they do not get lost or misplaced. Of course, these are only a few of the details to remember when moving. For a more detailed list of things to remember, take a look at our tips and tricks guide.
What is your home moving cancellation policy?
The Mover Guys understand that moving can be a stressful and overwhelming event for you and your family or business. For that reason, we have never had a cancellation fee as we realize that these types of transitions often come with unforeseen surprises and the last thing you need to worry about is extra fees and stress. Although many Edmonton moving companies might have a cancellation fee in place, we simply do not believe in making moves harder for our customers. For the least stressful move and the most reliable movers Edmonton has to offer, call Movers Guys today.
What precautions do your movers take when packing my furniture and other items?
The Mover Guys provide a wide range of packing supplies and services for our customers to carefully and safely pack your items, or we can have our experienced packers and movers do it for you either before the day of your move or on the day. We also ask that you label boxes requiring special handling, fragile items, or load last preferences so we can ensure your items arrive unscathed. For larger items, such as furniture, we offer mattress covers of all sizes, bubble wrap, boxes, and much more. Read Moving Supplies Buy-Back Guarantee.
Do you provide moving supplies for your moving services?
As experienced movers, we're here to tell you proper supplies make all the difference! The Mover Guys have all the packing supplies you'll require for a hassle-free moving experience. We have a wide selection of cardboard boxes, shipping boxes with pads, foam, and packing paper. In addition, we offer mattress covers, bubble wrap, packing tape, and a variety of other helpful moving supplies.
What makes Mover Guys the most reliable moving company Edmonton has to offer?
We are a locally-owned company, and we know Edmonton. There are many details large-scale moving companies just won't know like we do. Based in the City of Champions since the start, our movers understand your needs and few other moving companies will work as hard as we do to earn and keep your business.

Furniture Disassembly & Reassembly
Container Loading & Unloading
Packing & Unpacking Services
Moving Supplies
Storage
Disposal Services
Delivery
Commercial & Office Moving
Residential Moving
Senior Moving
Donation Pick-Up
Mini Moves

Great people!! Very friendly ,honest and hard workers!! I would call them again!!
Chris Pauchay

These guys are excellent. An elderly family member was closing up a business and we needed to move some of their furniture into storage, and needed to arrange for all this from another province. The Mover Guys made it easy. Henry & Ivan were on time, efficient, polite and professional with our family, and handled all the furniture carefully. Jesse communicated all the details about cost & logistics (and even recommended pallets for the storage unit, which the storage company hadn't bothered to suggest!). Awesome work, totally happy, would definitely recommend them & would use them again.
suzanne h