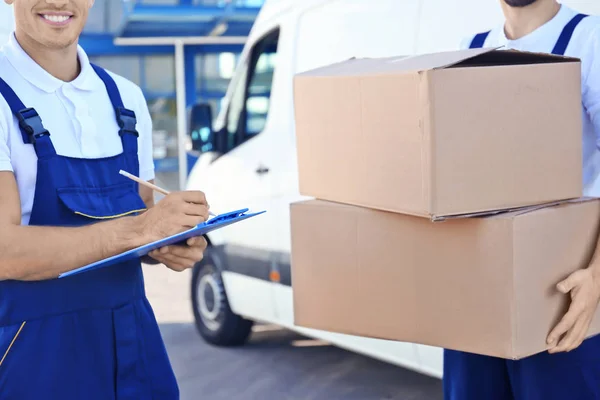 When it comes to moving all your belongings, things can get a bit stressful. Especially if you're planning on doing it all yourself. This is why many people choose to have their belongings managed and transported by a professional, full-service moving company. Here are the things to look for when hiring the right moving company that meets your needs. 
Good reviews 
If no one you know has ever used a moving company, you should look into company reviews online. It's one of the best places to get an honest idea about companies. It is critical to learn what previous customers have to say about the moving services you intend to use. Check to see if the companies are reliable, cautious, courteous, on time, and reasonably priced. People usually leave reviews if they've had a particularly good or particularly bad experience, and both of these are important to know before hiring a moving company. Customer reviews for moving companies can be found on websites such as Google, Yelp, and so on. In addition, most movers will have reviews on their website and on social media platforms. If the company's reviews meet your requirements, you should think about hiring them. You can easily read moving reviews online to learn about other people's experiences with a company, and it may even alert you to some important factors you might not have been aware of.
A solid track record 
Hiring a moving company that has been in business for at least a few years is often the best option. Based on the information you find online, you should be able to get a general idea of their track record in terms of being on time, keeping rates reasonable, and keeping possessions in good condition. Unless you have a couple of really glowing recommendations for a new moving company, stick with those who have proven their competence over time. 
Versatile services that are a good fit for your specific needs 
Every move can be unique. Whether you're moving to a four-bedroom house or a studio apartment, you must ensure that the mover you hire has enough space for all of your belongings. Consider your specific requirements, then ask the appropriate questions to ensure you make the best decisions. Whether the company has a large enough moving truck to accommodate all of the boxes and furniture, and whether it adheres to physical restrictions for belongings. Whether or not the company offers extra packaging such as travel blankets, bubble wrap, or clothing boxes. Whether the company is available at times that are convenient for you and can guarantee pick-up and delivery dates and times. 
At Mover Guys, to help our customers relax, our professional Edmonton movers offer a wide range of services. Mover Guys is dedicated to helping you get where you need to go without stress, from packing and unpacking to moving supplies and delivery. We make moving simple and efficient by removing the worry and stress associated with relocation. Your property is safe with us because we handle each item with care and precision. Our professionals understand the value of time and collaborate to ensure that your move to your new home, office space, or commercial building is completed in a fraction of the time.
Solid affordable estimates 
Professional moving services can vary greatly in terms of quality, dependability, and cost. Remember to consider the company's reputation, any additional service fees, and, of course, the final price. 
Ask the right questions 
Choosing the best professional moving company is simple if you are well-informed. Ask the competing movers a few basic questions and then select the one who has provided the most satisfactory answers. 
Life's a mess, don't stress, get the best! We understand that moving can be stressful, but The Mover Guys are prepared to handle every aspect of your next move. Let us assist you in relocating in a simple and efficient manner. At the Mover Guys, we work with you to ensure that all of your needs are met while staying within your budget, which is why we provide all of our clients with a no-obligation quote. Our trained professionals will walk you through the entire process from start to finish at no cost. Get started in moving all your boxes in Edmonton today! Get in contact with us and get a quote.